When a potential customer visits your site, they need to see engaging videos that grasps their attention, and effectively gets to the point before they've moved on.
Learn More
In the story of life, you are the lead role. Let Berkeley Square tell your story. Not just a list of dates and milestones, but a rich understanding of the impact a person has made.
Take a look...
Commercials shouldn't seem like advertising  at all. It's about humor, storytelling, emotion, wit... all of the above. Don't make a "spot" - make a mark, a memory, a sale.
See what we mean...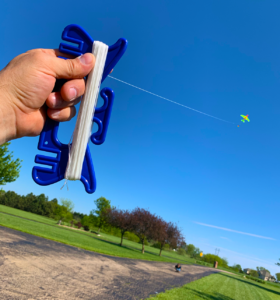 Dave Uhler's Bio
Dave's career in video production began when he was 10 years old, saving his money from mowing laws to rent (yes, rent) a video camera for the weekend from the local video store. This was the early 80's and having a video camera was quite a luxury; not as simple as owning a smart phone.  He and his friends would write, act, shoot and produce short videos, beginning not only Dave's career behind the camera, but also the performance career of his best friend, Dusty Workman, an original member of the Nashville recording country music group "Dixie Road".
Cutting his teeth in "the biz" at KSNT-TV, Dave was not only a videojournalist and editor , but also audio control operator, assistant director, web page developer, and on-air movie critic. During that time, Dave won ten 1st place KAB awards... and one 2nd place. (You can't win them all.)
Dave then left broadcast television to jump full time into internet video when it was at its infancy, working with Rob Curley to keep CJOnline.com on the cutting edge. During that time the site won numerous awards, including 5 Editor & Publisher "Edgie" awards and Dave's videos garnered 3 "Telly" awards.
The decline of print media caused Dave to move on to the challenge of bringing TPS-14 (U.S.D. 501's antiquated public TV station) into the present by giving it a complete overhaul. Dave brought new equipment, new graphics, new line-up, and most importantly, new style to the new "Education Station" appealing to younger viewers that the district was trying to reach.
At the same time, Dave started Berkeley Square Media. His client base is varied and always presents unique challenges. In, 2012, Berkeley Square produced the first season of a nationally broadcast half-hour television show for RFD-TV called Tough Grit - The Rural America Challenge which was nominated for 2 regional Emmy awards.
Dave also enjoys creating short films, mainly for 48 to 77 hour short film competitions. He and friends of Berkeley Square have created films that have won such film festivals as the Wild West Film Fest, Flint Hills Film Fest, The 48 Hour Film Project and the St. Louis Sci-Fi and Fantasy Short Film Festival. In 2017, Berkeley Square created "Course Correction" which took Best In Show for the Four Points Film Challenge and was screened around the globe, including San Diego, Kansas City, Paris at Filmapalooza, and Cannes at the Cannes Film Festival.
Since 2014, Dave has been Creative Services Director at WIBW-TV, where he is back collecting KAB awards, now in the world of advertising... as well as numrous ADDY and Telly awards, a Promax Award, and in 2019 finally winning his first regional Emmy Award.
Dave's wife Laurie has her Masters in English and works in Eduation and Theater. Together they are at least partially responsible for the actions of 5 children.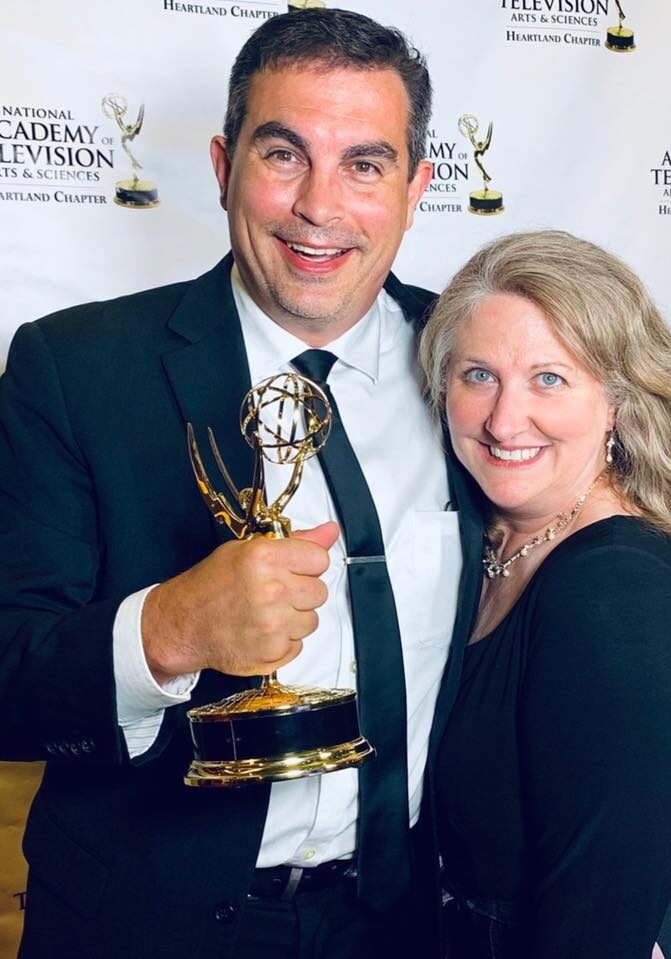 Take a look around...
We welcome you to take a good look at our work.  If you like what you see, give us call to talk about what we can create for you.   785  - 554  -  4228  If you hear Bill "Anchorman" Kurtis's voice, you're in the right place!